Utah Transit Authority (UTA) has created a citizen advisory group called the Committee on Accessible Transportation or CAT. The purpose of the CAT is to provide an ongoing opportunity to advise UTA on accessibility issues related to facilities, service, equipment, plans and programs to assure non-discrimination for qualified people with disabilities. The CAT is established through a charter by the UTA Board of Trustees.
Diversity on the CAT
Having a diverse committee representing various disabilities and age is one of the CAT's strengths. The goal of the CAT is to include members who represent a wide range of disabilities. Every effort is made to include members from various ethnic, economic and geographic backgrounds as well. This diversity means that CAT members have unique perspectives on how to improve rider experiences.
Membership Eligibility
Individuals must reside in one of the following counties within the current UTA service area: Box Elder, Weber, Davis, Salt Lake, Tooele, Utah.

Immediate Family Member Restriction: Only one family member may serve on the CAT at any given time.
Meetings
CAT committee meetings are held quarterly during the months of January, April, October, and in July for the ADA Anniversary Celebration. The meeting are approximately 2 hours. In addition, each member is required to serve on a CAT subcommittee that meets approximately once a month. Attendance and participation at monthly meetings is very important.
Membership Term
If selected, membership terms start in July and end in June of the following year. A membership term runs for two consecutive years. You may re-apply for an additional two-year term. A voting CAT member may be elected to serve only two terms or four years maximum.
Benefits
CAT members receive several benefits for their service. Here are a few you'll be sure to love:

Making a Positive Difference
Members of the CAT feel great knowing they are part of the process to improve transit services.

Networking
CAT members have the opportunity to meet and work with others from the disability community.

Transit Pass
Each CAT member in good standing receives a Transit Pass each month.
How do I Apply for a CAT Membership?
Interested persons should complete the downloadable application or fill out the form below to be considered for CAT membership. If you should need assistance completing this application or have questions, please contact thee ADA Compliance Officer at 801.287.3536 (voice) or dial 711 to make a relay call. Applications are accepted throughout the calendar year and will be reviewed when openings occur. If there are no current openings applicants are held in the "applicant pool" and reviewed to fill terms when openings occur during the membership year.

All printed information is available in an alternate format upon request and can be found on the UTA website.

Return your completed application to:
CAT Membership
c/o UTA ADA Compliance Officer
669 West 200 South
Salt Lake City, UT 84101
Fax: 801.287.4520
Email: ASalmon@rideuta.com
33rd Annual ADA Celebration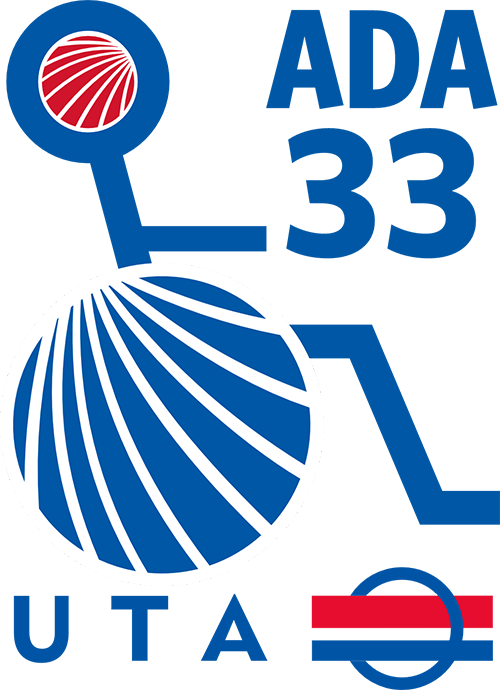 The Americans with Disabilities Act (ADA) was signed into law on July 26, 1990. This marks the 33rd anniversary of this landmark legislation that provided equal opportunity for 40.8 million people with disabilities in the United States today. UTA is proud to be one of the thousands of businesses striving to provide more resources to this disabled community. We invite the public to join us for our 33rd Annual ADA Celebration:
Date: July 25
Time: 12 - 2 p.m.
Location: UTA Headquarters Promontory Room
The celebration showcases our "I AM" employee and "I RIDE" customer awards, as well as food, resource booths, and ways to connect with the disability community. We hope to see your there!